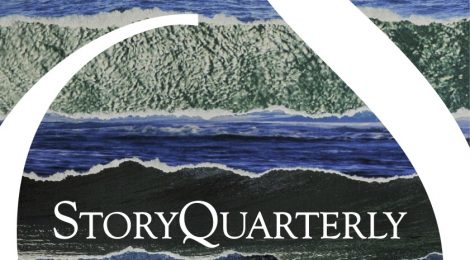 We are very happy to announce the winners of StoryQuarterly's Fourth Annual Nonfiction Prize!
First place ($1000) is awarded to Katherine Zlabek of Washington DC for "Academic Dialogue." Zlabek's story collection, WHEN, winner of The Journal's 2018 Non/Fiction Collection Prize, is forthcoming from the OSU Press in Fall 2019. Her stories and essays have appeared in Boulevard, The Kenyon Review, Ninth Letter, and other journals. Ricochet Editions published her chapbook, LET THE RIVERS CLAP THEIR HANDS, in 2015. She currently teaches writing and literature.
First Runner-up is awarded to Anjoli Roy of Honolulu, Hawaii for "Little Red BMW." Roy is a writer and high school English teacher with a PhD in English and creative writing from the University of Hawai'i at Mānoa. Her work has appeared in online and print literary journals and edited collections, including Entropy, Waxwing, The Asian American Literary Review, Hippocampus Magazine, Kweli, and River Teeth. She is a VONA alum and has received the 2017-2018 COG Page to Screen Award judged by Gish Jen, as well as a third-place win in the 2016 Ian MacMillan Writing Awards for Creative Nonfiction.
Second Runner-up is awarded to Jeremiah Barker of Chicago, IL for "Laundry." Barker is an MA and MFA candidate in Northwestern University's Litowitz Creative Writing Graduate Program.
All three winning submissions will appear in StoryQuarterly 52, which will be out in summer of 2019. Our judge for this year's competition was Brian Blanchfield, author of three books of prose and poetry, including Proxies: Essays Near Knowing.