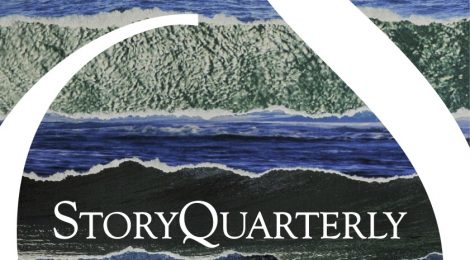 We are excited to announce the winners of StoryQuarterly's Sixth Annual Fiction Prize!
First place ($1000) is awarded to Morgan Thomas for "Surrogate." Thomas is a writer from the Gulf Coast of Florida. Their work has appeared or is forthcoming in Electric Literature, the Ploughshares Blog, Vice, Ms., and The Greensboro Review.
First Runner-up goes to Pam Diamond for "The Knowledge of Nightingales." The piece is a standalone selection from her novel-in-progress Possum, chapters of which have received Barthelme prizes in both fiction and non-fiction, a Michener fellowship, a Texas PEN award and the McGinnis-Ritchie Award for fiction. She holds an MFA from the University of Houston and has had stories and essays published in Southwest Review, Gulf Coast and elsewhere.
Second Runner-up is awarded to Anna Cabe for "Selected Episodes from Wartime Philippines on a Saturday Night." Cabe's work has appeared or is forthcoming in Bitch, Terraform, The Toast, storySouth, SmokeLong Quarterly, Joyland, and Fairy Tale Review, among others. She received her MFA in fiction from Indiana University and was formerly the nonfiction editor for Indiana Review. She is currently a 2018-2019 Fulbright Fellow in the Philippines.
All three winning submissions will appear in StoryQuarterly 52, which will be out in summer of 2019. Our judge for this year's contest was Nafissa Thompson-Spires, author of the National Book Award longlisted collection Heads of the Colored People.